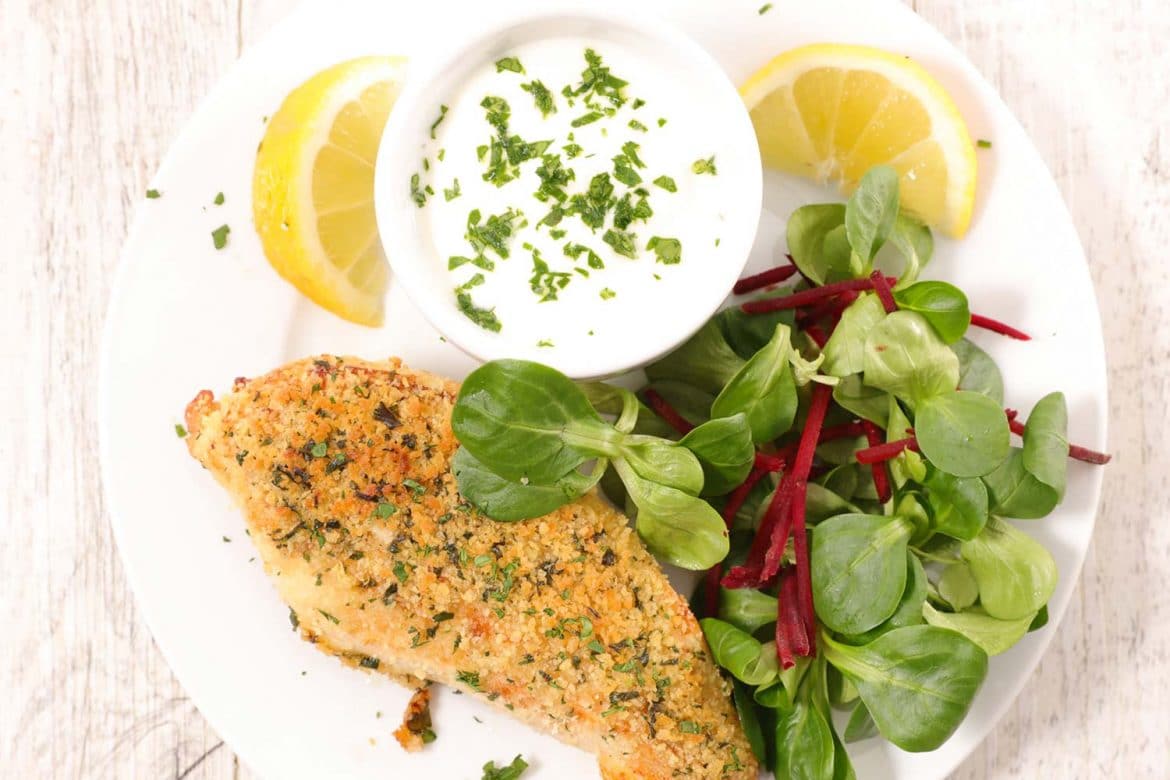 Almonds are a great source of monounsaturated fat which helps to protect the heart by maintaining healthy cholesterol levels. They are also a great source of fibre and protein, and contain important nutrients including vitamin E, selenium, zinc and calcium. Chicken breast is a great source of lean protein to help promote muscle recovery after exercise and promote fullness. Serve this delicious chicken breast with a side of salad or vegetables, or even add it to your wrap for lunch.
Ingredients
500g chicken breast
2 x eggs
1 ½ cups almond meal
½ cup chopped parsley
Rind of 1 lemon
1 tsp garlic powder
1 tsp onion powder
1 tsp paprika
1 tsp cumin
1 tsp white pepper
1 tsp salt
1 clove garlic, crushed
Salt and pepper
Method
Preheat oven to 180 degrees. Line a large baking tray with baking paper and set aside
Slice the chicken breasts in half. Flatten the chicken breast by pounding it between two pieces of baking paper with a meat tenderizer. Repeat with remaining pieces. Season with crushed garlic, salt and pepper
In a bowl, mix the almond meal, lemon zest, parsley, garlic powder, onion powder, paprika, cumin salt and pepper. In a separate bowl whisk the eggs
Dip each chicken piece into the egg mixture then coat completely in almond mixture and place on prepared baking sheet. Make sure not to place chicken pieces too closely together. Bake for approximately 15 minutes on one side, flip and bake for another 10-15 minutes or until golden brown.
Cook time: 25-30 mins
Prep time: 15 mins
Total time: 45 mins
Serves Per Recipe: 4
Serve size: 1 chicken piece (1/2 breast)