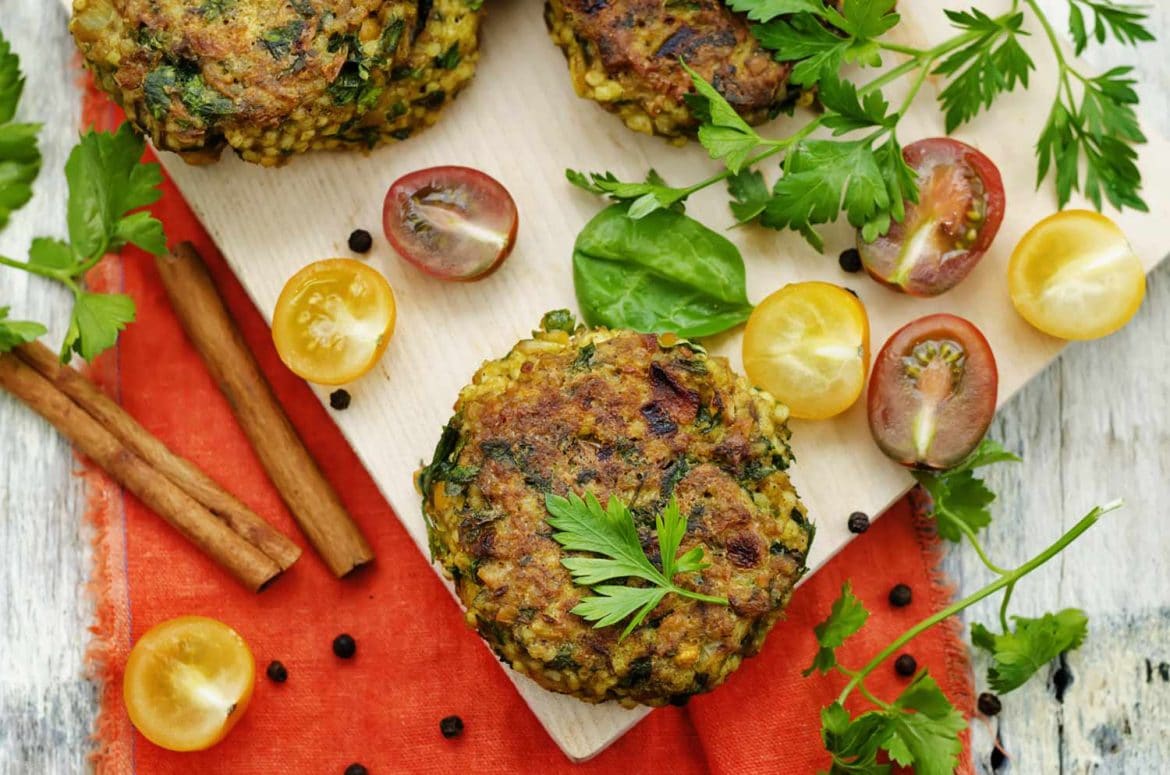 Chickpeas, also known as garbanzo beans, are an excellent source of protein and fibre, meaning they are excellent at keeping you full and promoting a healthful digestive tract. Chickpeas are an excellent source of carbohydrate and have a low glycaemic index (GI) which means they are broken down more slowly. This helps to keep you fuller for longer and makes them excellent at maintaining healthy blood sugar levels and preventing and managing diabetes. Chickpeas are also a source of choline, a special B group vitamin, which helps with reducing inflammation, sleep, muscle movement, learning and memory. Chickpeas are also low in saturated fat, a good source of antioxidants and a good source of B-group vitamins, iron, calcium, phosphorus, zinc and magnesium.
Ingredients
400g can chickpeas, drained, rinsed and dried
1 small red onion, roughly chopped
1 garlic clove, crushed
½ cup coriander leaves
1 tbsp mild curry paste
3 tbsp crunchy natural peanut butter
1 x egg
1 tsp cumin
1 tsp coriander
1/3 cup wholemeal flour
Salt & pepper
Olive oil
Method
Place the onion, garlic, spices, curry paste and peanut butter in the blender and process until smooth
Add the chickpeas, coriander, flour, egg, salt and pepper and blitz until it comes together in a thick mixture. It shouldn't be too smooth as you want the burgers to have some texture.
Shape into four patties with your hands and chill in the fridge for 10 minutes
Heat 1 tsp of oil in a medium non-stick pan over low heat and cook the burgers for approximately 3-5 minutes on each side or until nicely browned.
Cook time: 20 mins
Prep time: 10 mins
Total time: 30 mins
Serves Per Recipe: 4
Serve size: 1 pattie