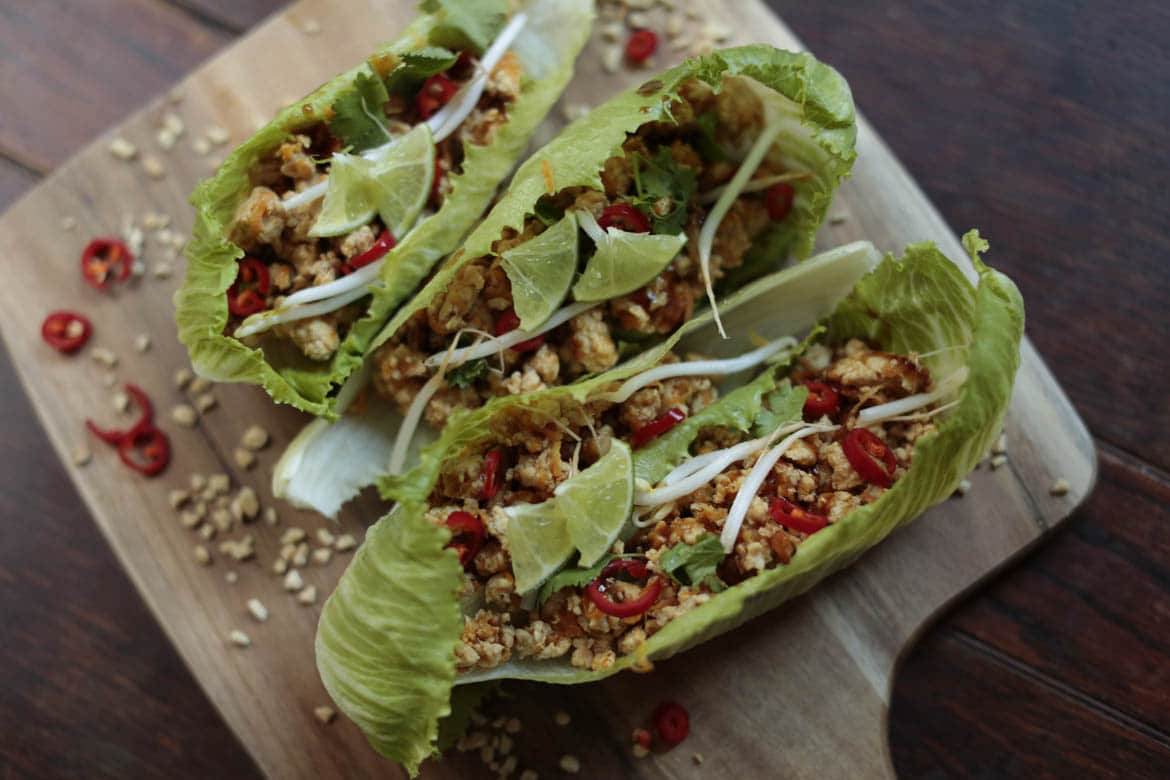 Ingredients
500 grams lean pork or turkey mince
1 garlic clove crushed
2 teaspoons fresh ginger finely grated
1 medium carrot, grated
1 small can water chestnuts drained and finely chopped
2 shallots finely chopped
1.5 tablespoons oyster sauce
1.5 tablespoons sweet soy sauce
2 tablespoons reduced salt soy sauce
1 tablespoon sesame oil
8 iceberg lettuce leaves washed and patted dry with paper towel
Optional bean shoots
Method
 Heat a large non-stick frying pan over medium-high heat. Add the sesame oil, garlic and ginger and cook for one minute, stirring continuously. Add the grated carrot and cook for a further minute until soft.
Add the mince meat to the pan and cook for 5 minutes or until it changes colour. Break the mince up with a wooden spoon to help cook the meat evenly.
Add the water chestnuts and ½ of the shallots and stir through for 1 minute. Add the oyster and soy sauces and stir until well combined. Remove from heat and transfer to a serving bowl.
Place lettuce leaves on a serving tray, cup side facing upwards. Fill with mince mixture and top with the remaining shallots and some bean shoots. Serve immediately.